Computational Model Library
The model employs an agent-based model for exploring the victim-centered approach to identifying human trafficking and the approach's effectiveness in an abstract representation of migrant flows.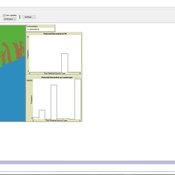 This model is an application of Brantingham's neutral model to a real landscape with real locations of potential sources. The sources are represented as their sizes during current conditions, and from marine geophysics surveys, and the agent starts at a random location in Mossel Bay Region (MBR) surrounding the Archaeological Pinnacle Point (PP) locality, Western Cape, South Africa. The agent moves at random on the landscape, picks up and discards raw materials based only upon space in toolkit and probability of discard. If the agent happens to encounter the PP locality while moving at random the agent may discard raw materials at it based on the discard probability.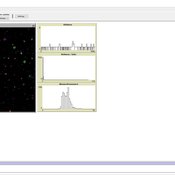 This model allows for the investigation of the effect spatial clustering of raw material sources has on the outcome of the neutral model of stone raw material procurement by Brantingham (2003).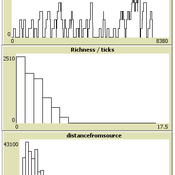 A simple model of random encounters of materials that produces distributions as found in the archaeological record.
Jacopo Baggio
| Published Thu Nov 10 19:35:38 2011 | Last modified Sat Apr 27 20:18:37 2013
A simple model to assess the effect of connectivity on interacting species (i.e. predator-prey type)
We represent commuters and their preferences for transportation cost, time and safety. Agents assess their options via their preferences, their environment, and the modes available. The model has policy levers to test impact on last-mile problem.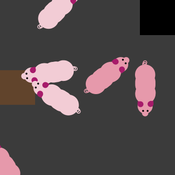 Iris J.M.M. Boumans
| Published Thu May 4 11:46:38 2017 | Last modified Tue Feb 27 11:12:18 2018
The model simulates interaction between internal physiological factors (e.g. energy balance) and external social factors (e.g. competition level) underlying feeding and social interaction behaviour of commercially group-housed pigs.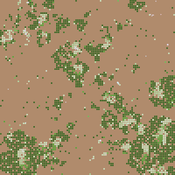 Peer reviewed
B3GET
Kristin Crouse
| Published Thu Nov 14 20:07:16 2019 | Last modified Tue Nov 19 17:42:04 2019
B3GET simulates populations of virtual organisms evolving over generations, whose evolutionary outcomes reflect the selection pressures of their environment. The model simulates several factors considered important in biology, including life history trade-offs, investment in fighting ability and aggression, sperm competition, infanticide, and competition over access to food and mates. Downloaded materials include a starting genotype and population files. Edit the these files and see what changes occur in the behavior of virtual populations!
This multi-model (i.e. a model composed of interacting submodels) is a multi-level representation of a collective motion phenomenon. It was designed to study the impact of the mutual influences between individuals and groups in collective motion.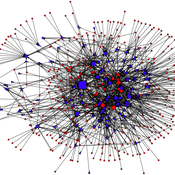 Dynamic bipartite network model of agents and games in which agents can participate in multiple public goods games.
This website uses cookies and Google Analytics to help us track user engagement and improve our site. If you'd like to know more information about what data we collect and why, please see
our data privacy policy
. If you continue to use this site, you consent to our use of cookies.