This release is out-of-date. The latest version is
2.2.0
MOOvPOP
1.7.0
MOOvPOP is designed to simulate population dynamics (abundance, sex-age composition and distribution in the landscape) of white-tailed deer (Odocoileus virginianus) for a selected Missouri counties.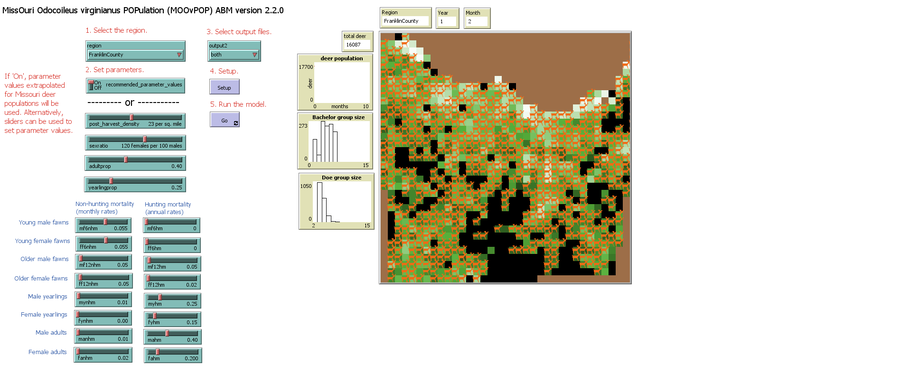 Release Notes
A folder ('/results') is created in the same folder where MOOvPOP_v2 is located. Output file (/deerpopdy'region') is written in this '/results' folder.
Parameters with constant values are now simulated using reporters.