Computational Model Library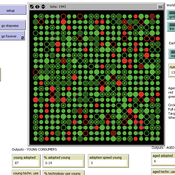 The simulation model SimPLS shows an application of the PLS agent concept, using SEM as empirical basis for the definition of agent architectures. The simulation model implements the PLS path model TAM about the decision of using innovative products.
In this Repast model the 'Consumat' cognitive framework is applied to an ABM of the Dutch car market. Different policy scenarios can be selected or created to examine their effect on the diffusion of EVs.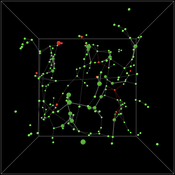 The model simulates the process of widespread diffusion of something due to popularity (i.e., bandwagon) within an organization.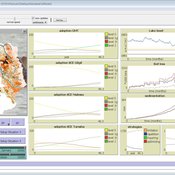 The CONSERVAT model evaluates the effect of social influence among farmers in the Lake Naivasha basin (Kenya) on the spatiotemporal diffusion pattern of soil conservation effort levels and the resulting reduction in lake sedimentation.
This website uses cookies and Google Analytics to help us track user engagement and improve our site. If you'd like to know more information about what data we collect and why, please see
our data privacy policy
. If you continue to use this site, you consent to our use of cookies.