Computational Model Library
Investigate spatial adaptive behaviors of narco-trafficking networks in response to various counterdrug interdiction strategies within the cocaine transit zone of Central America and associated maritime areas. Through the novel application of the 'complex adaptive systems' paradigm, we implement a potentially transformative coupled agent-based and interdiction optimization modeling approach to compellingly demonstrate: (a) how current efforts to disrupt narco-trafficking networks are in fact making them more widespread, resilient, and economically powerful; (b) the potential for alternative interdiction approaches to weaken and contain traffickers.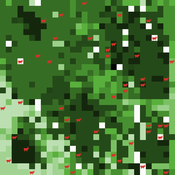 The purpose of the model is to examine whether and how mobile pastoralists are able to achieve an Ideal Free Distribution (IFD).
This website uses cookies and Google Analytics to help us track user engagement and improve our site. If you'd like to know more information about what data we collect and why, please see
our data privacy policy
. If you continue to use this site, you consent to our use of cookies.