I am a Ph.D. candidate in Computational Social Science (CSS) program at George Mason (GMU). I hold a MAIS from GMU and a Bachelor of Economics from the University of Tasmania. My research interests are the application of ABMs, network analysis, and machine learning to financial markets. My email address and website is [email protected] and www.aussiecas.com
Research Interests
I am interested in using agent-based model to understand the behavior of financial markets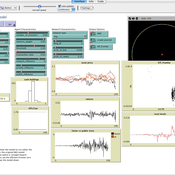 Matthew Oldham
| Published Monday, September 12, 2016 | Last modified Tuesday, October 10, 2017
An artifcal stock market model that allows users to vary the number of risky assets as well as the network topology that investors forms in an attempt to understand the dynamics of the market.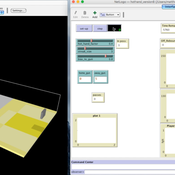 An agent-based simulation of a game of basketball. The model implements most components of a standard game of basketball. Additionally, the model allows the user to test for the effect of two separate cognitive biases – the hot-hand effect and a belief in the team's franchise player.
The model is an agent-based artificial stock market where investors connect in a dynamic network. The network is dynamic in the sense that the investors, at specified intervals, decide whether to keep their current adviser (those investors they receive trading advise from). The investors also gain information from a private source and share public information about the risky asset. Investors have different tendencies to follow the different information sources, consider differing amounts of history, and have different thresholds for investing.