No bio entered.
Research Interests
Mathematical modeling and simulation in social sciences, biology, physics, and signal processing.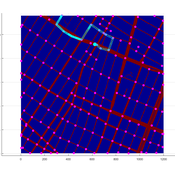 This code simulates the WiFi user tracking system described in: Thron et al., "Design and Simulation of Sensor Networks for Tracking Wifi Users in Outdoor Urban Environments". Testbenches used to create the figures in the paper are included.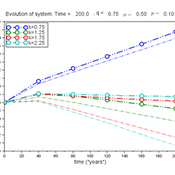 Scilab version of an agent-based model of societal well-being, based on the factors of: overvaluation of conspicuous prosperity; tradeoff rate between inconspicuous/conspicuous well-being factors; turnover probability; and individual variation.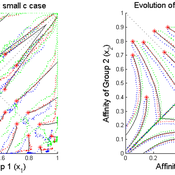 Agent-based model of intergroup conflict in divided communities.