No bio entered.
Research Interests
Mathematical modeling and simulation in social sciences, biology, physics, and signal processing.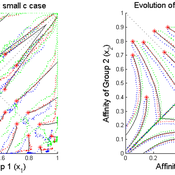 Agent-based model of intergroup conflict in divided communities.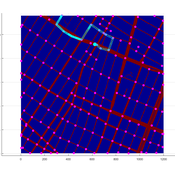 This code simulates the WiFi user tracking system described in: Thron et al., "Design and Simulation of Sensor Networks for Tracking Wifi Users in Outdoor Urban Environments". Testbenches used to create the figures in the paper are included.
Like many developing countries, Nigeria is faced with a number of tradeoffs that pit rapid economic development against environmental preservation. Environmentally sustainable, "green" economic development is slower, more costly, and more difficult than unrestricted, unregulated economic growth. The mathematical model that we develop in this code suggests that widespread public awareness of environmental issues is insufficient to prevent the tendency towards sacrificing the environment for the sake of growth. Even if people have an understanding of negative impacts and always choose to act in their own self-interest, they may still act collectively in such a way as to bring down the quality of life for the entire society. We conclude that additional actions must be taken besides raising public awareness of the environmental problem.