The Hawk-Dove Game (version 1.0.0)
This model simulates the Hawk-Dove game as first described by John Maynard Smith, and further elaborated by Richard Dawkins in "The Selfish Gene". In the game, two strategies, Hawks and Doves, compete against each other, and themselves, for reproductive benefits. A third strategy can be introduced, Retaliators, which act like either Hawks or Doves, depending on the context.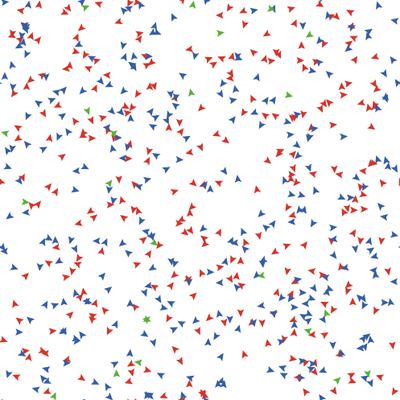 Release Notes
Compatible with NetLogo 6.1.1.