MIOvPOP (version 1.1.0)
An ABM simulating white-tailed deer population dynamics for selected Michigan counties. The model yields pre-harvest and post-harvest realistic population snapshots that can be used to initialize the surveillance model (MIOvPOPsurveillance) and the CWD transmission dynamics model (MIOvCWD) respectively.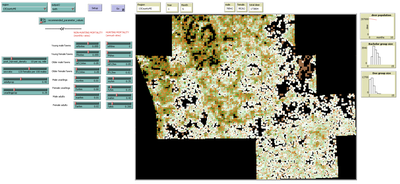 Release Notes
MIOvPOP currently can be simulated for 13 Michigan counties from the lower peninsula.