Evolutionary Dynamics of the Warring States Period: Initial Unification in Ancient China (475 BC to 221 BC)
1.0.0
If you have any questions about the model run, please send me an email and I will respond as soon as possible.
Under complex system perspectives, we build the multi-agent system to back-calculate this unification process of the Warring State period, from 32 states in 475 BC to 1 state (Qin) in 221 BC.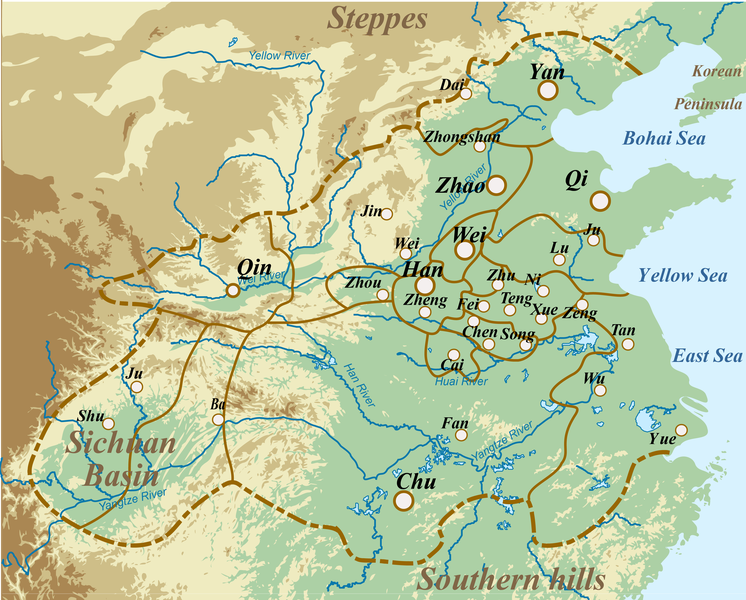 Release Notes
After the axial age (Eisenstadt and Wittrock, 2005), ancient China in the Spring-Autumn periods formed the unification pattern of Chinese culture. However, the unified pattern is unsustainable for the western world and belongs to the disunity pattern in the western states (Morley, 2010).
The model of Chinese and Western civilization patterns can help understand how civilizations formed, how they evolved by themselves, and the difference between the unity of China and the disunity of the Western. The previous research had examined historical phenomena about civilization patterns with subjective, static, local, and inductive methods (Turchin, 2018). Therefore, we propose a general model of history dynamics for civilizations pattern, which contains both China and the West, to improve our understanding of civilization formation and the factors influencing the pattern of civilization. And at the same time, the model is used to find the boundary conditions of two different patterns.