COMM-PDND: Communication-Based Model of Perceived Descriptive Norm Dynamics in Digital Networks
1.0.0
The Communication-Based Model of Perceived Descriptive Norm Dynamics in Digital Networks (COMM-PDND) is an agent-based model specifically created to examine the dynamics of perceived descriptive norms in the context of digital network structures. The model, developed as part of a master's thesis titled "The Dynamics of Perceived Descriptive Norms in Digital Network Publics: An Agent-Based Simulation," emphasizes the critical role of communication processes in norm formation. It focuses on the role of communicative interactions in shaping perceived descriptive norms.
The COMM-PDND is tuned to explore the effects of normative deviance in digital social networks. It provides functionalities for manipulating agents according to their network position, and has a versatile set of customizable parameters, making it adaptable to a wide range of research contexts.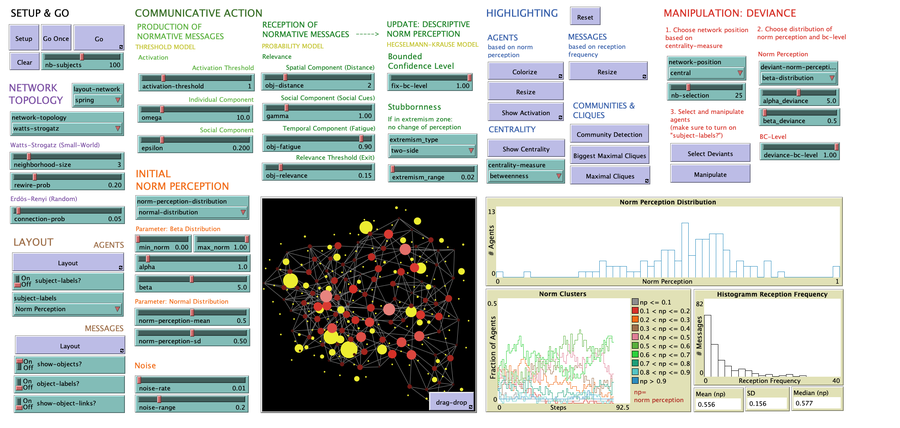 Release Notes
Click Download to get access to the ABM - along with the full documentation and simulation outputs (Tip: The NetLogo model is located in the "code" directory).
To run the ABM, NetLogo 6.3 can be downloaded from the following link: http://ccl.northwestern.edu/netlogo