No bio entered.
Research Interests
ABM, Organizational Behaviour, Airport Management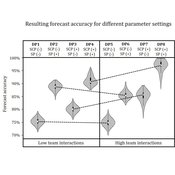 Demand planning requires processing of distributed information. In this process, individuals, their properties and interactions play a crucial role. This model is a computational testbed to investigate these aspects with respect to forecast accuracy.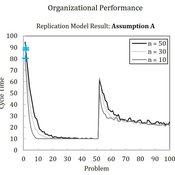 The model shows how individuals and their distinct forms of memory affect the formation and performance of routines.
This concerns organizations operating in environments characterized by stability, crisis, and volatility.
The simulation model is a replication of the MATLAB model of Miller, Pentland and Choi (2012).