Computational Model Library
About the CoMSES Model Library more info
---
CoMSES Net maintains cyberinfrastructure to foster FAIR data principles for access to and (re)use of computational models. Model authors can publish their model code in the Computational Model Library with documentation, metadata, and data dependencies and support these FAIR data principles as well as best practices for software citation. Model authors can also request that their model code be peer reviewed to receive a DOI. All users of models published in the library must cite model authors when they use and benefit from their code.
Please check out our model archive tutorial or contact us if you have any questions or concerns about archiving your model.
CoMSES Net also maintains a curated database of over 7500 publications of agent-based and individual based models with additional metadata on availability of code and bibliometric information on the landscape of ABM/IBM publications that we welcome you to explore.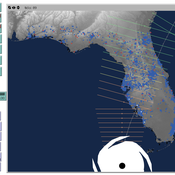 Joshua Watts
| Published Fri Mar 3 18:13:53 2017 | Last modified Wed May 29 19:07:52 2019
The CHIME ABM explores information distribution networks and agents' protective decision making in the context of hurricane landfall.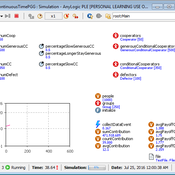 Tuong Vu
| Published Thu May 17 10:39:29 2018 | Last modified Tue Apr 2 09:28:13 2019
To our knowledge, this is the first agent-based simulation of continuous-time PGGs (where participants can change contributions at any time) which are much harder to realise within both laboratory and simulation environments.
Work related to this simulation has been published in the following journal article:
Vu, Tuong Manh, Wagner, Christian and Siebers, Peer-Olaf (2019) 'ABOOMS: Overcoming the Hurdles of Continuous-Time Public Goods Games with a Simulation-Based Approach' Journal of Artificial Societies and Social Simulation 22 (2) 7 http://jasss.soc.surrey.ac.uk/22/2/7.html. doi: 10.18564/jasss.3995
Abstract:
…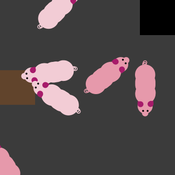 Iris J.M.M. Boumans
| Published Thu May 4 11:46:38 2017 | Last modified Tue Feb 27 11:12:18 2018
The model simulates interaction between internal physiological factors (e.g. energy balance) and external social factors (e.g. competition level) underlying feeding and social interaction behaviour of commercially group-housed pigs.
This website uses cookies and Google Analytics to help us track user engagement and improve our site. If you'd like to know more information about what data we collect and why, please see
our data privacy policy
. If you continue to use this site, you consent to our use of cookies.