Computational Model Library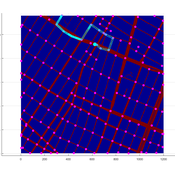 This code simulates the WiFi user tracking system described in: Thron et al., "Design and Simulation of Sensor Networks for Tracking Wifi Users in Outdoor Urban Environments". Testbenches used to create the figures in the paper are included.
ACT is an ABM based on an existing conceptualisation of the concept of critical transitions applied to the energy transition. With the model we departed from the mean-field approach simulated relevant actor behaviour in the energy transition.
MUSA is an ABM that simulates the commuting sector in USA. A multilevel validation was implemented. Social network with a social-circle structure included. Two types of policies have been tested: market-based and preference-change.
We represent commuters and their preferences for transportation cost, time and safety. Agents assess their options via their preferences, their environment, and the modes available. The model has policy levers to test impact on last-mile problem.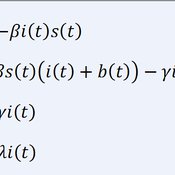 Peng Shao
| Published Tue Mar 15 10:47:16 2016 | Last modified Tue Mar 15 10:53:00 2016
the model can be used to describe the product diffusion in an Advance Selling Strategy. this model takes into account the consumers product adoption, and describe consumer's online behavior based on four states.
This model simulates movements of mobile pastoralists and their impacts on the transmission of foot-and-mouth disease (FMD) in the Far North Region of Cameroon.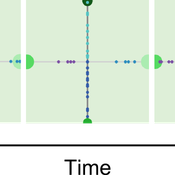 James Millington
| Published Fri Dec 21 11:11:07 2012 | Last modified Sat Apr 27 20:18:32 2013
This model illustrates a positive 'transport' feedback loop in which lines with different resistance to flows of material result in variation in rates of change in linked entities.
The fourth and final extension to the standard Adder model to replicate the various interventions typically associated with Transition Experiments.
Valery Dzutsati
| Published Fri Jan 30 19:27:18 2015 | Last modified Sun Sep 27 01:53:18 2015
Endogenous social transition from a high-corruption state to a low-corruption state, replication of Hammond 2009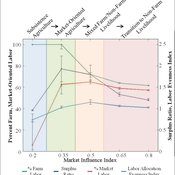 Implemented as a virtual laboratory, this model explores transitions in land-use and livelihood decisions that emerge from changing local and global conditions.
This website uses cookies and Google Analytics to help us track user engagement and improve our site. If you'd like to know more information about what data we collect and why, please see
our data privacy policy
. If you continue to use this site, you consent to our use of cookies.