Computational Model Library
About the CoMSES Model Library more info
---
CoMSES Net maintains cyberinfrastructure to foster FAIR data principles for access to and (re)use of computational models. Model authors can publish their model code in the Computational Model Library with documentation, metadata, and data dependencies and support these FAIR data principles as well as best practices for software citation. Model authors can also request that their model code be peer reviewed to receive a DOI. All users of models published in the library must cite model authors when they use and benefit from their code.
Please check out our model archive tutorial or contact us if you have any questions or concerns about archiving your model.
CoMSES Net also maintains a curated database of over 7500 publications of agent-based and individual based models with additional metadata on availability of code and bibliometric information on the landscape of ABM/IBM publications that we welcome you to explore.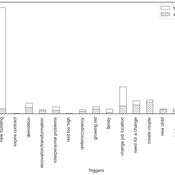 ReMoTe-S is an agent-based model of the residential mobility of Swiss tenants. Its goal is to foster a holistic understanding of the reciprocal influence between households and dwellings and thereby inform a sustainable management of the housing stock. The model is based on assumptions derived from empirical research conducted with three housing providers in Switzerland and can be used mainly for two purposes: (i) the exploration of what if scenarios that target a reduction of the housing footprint while accounting for households' preferences and needs; (ii) knowledge production in the field of residential mobility and more specifically on the role of housing functions as orchestrators of the relocation process.
We study the impact of endogenous creation and destruction of social ties in an artificial society on aggregate outcomes such as generalized trust, willingness to cooperate, social utility and economic performance. To this end we put forward a computational multi-agent model where agents of overlapping generations interact in a dynamically evolving social network. In the model, four distinct dimensions of individuals' social capital: degree, centrality, heterophilous and homophilous interactions, determine their generalized trust and willingness to cooperate, altogether helping them achieve certain levels of social utility (i.e., utility from social contacts) and economic performance. We find that the stationary state of the simulated social network exhibits realistic small-world topology. We also observe that societies whose social networks are relatively frequently reconfigured, display relatively higher generalized trust, willingness to cooperate, and economic performance – at the cost of lower social utility. Similar outcomes are found for societies where social tie dissolution is relatively weakly linked to family closeness.
Model explains both the final state and the dynamics of the development process of the wine sector in the Małopolska region in Poland. Model admits heterogeneous agents (regular farms,large and small vineyards).
This website uses cookies and Google Analytics to help us track user engagement and improve our site. If you'd like to know more information about what data we collect and why, please see
our data privacy policy
. If you continue to use this site, you consent to our use of cookies.