Bashar Ourabi is a principle consultant at arabianconsult of Syria where he has been chairman since 2003. He holds Bsc. Eng., A Grad. Certificate in Project engineering from the University of Central Florida; and a MS. in Public Administration from the Doha Graduate Institute in Qatar.
Bashar completed his graduate studies at Doha Institute for Graduate Studies and his undergraduate studies at the Unversity of Central Florida. His research interests lie in the area of systems modelling, ranging from theory to design to implementation. He has collaborated actively with researchers in several other disciplines of computer science, system design, and bigData Artificial Intellegence, particularly BigData Expert System and Automated decision Making.
He has served on many international posts overlooking public infrastructure design and operations, varying from public transport, urban design and operations management. These posts spanned over the the US and the Middle East including Florida, UAE and Qatar.
Bashar has served on many conferences and workshop program committees and has succesfully delivered many corporate training programs..
Research Interests
BigData
Artificial Intellegence
Web Based Decision Making and Expert Systems
Fuzzy Logic
AgentBased Modelling
Discret Event Simulation
Corporate Support Systems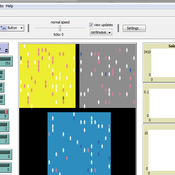 Bashar Ourabi
| Published Tuesday, August 29, 2017 | Last modified Tuesday, August 29, 2017
Innovation a byproduct of the intellectual capital, requires a new paradigm for the production constituents. Human Capital HC,Structural capital SC and relational capital RC become key for intellectual capital and consequently for innovation.