Assistant Proffesor at the Institute of Socio-Economic Geography, Adam Mickiewicz University, Poland
Research Interests
Agent-Based Modeling, Geosimulation
labor market policy evaluation
economic forecasting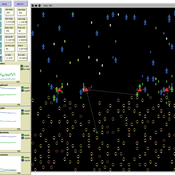 Agent-based search model of the labor market with long-term unemployed and on-the-job search is developed. Job placement agencies help both types of unemployed find the proper vacancy by providing two types of ALMP to the local labor market.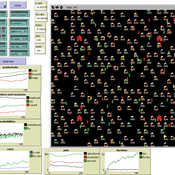 Marcin Wozniak
| Published Mon Aug 29 10:15:38 2016 | Last modified Tue Nov 8 10:57:50 2016
ABSAM model is an agent-based search and matching model of the local labor market. There are four types of agents in the economy, which cooperate in the artificial world, where behavioral rules were extracted from the labor market search theory.