This release is out-of-date. The latest version is
1.1.0
An integrated socio-economic Agent-Based Modeling framework towards assessing farmers' decision making under water scarcity and varying utility function (version 1.0.0)
A spatio-temporal Agent Based Modeling (ABM) framework is developed to probabilistically predict farmers' decisions in the context of climate-induced water scarcity under varying utility optimization functions. The proposed framework forecasts farmers' behavior assuming varying utility functions. The framework allows decision makers to forecast the behavior of farmers through a user-friendly platform with clear output visualization. The functionality of the proposed ABM is illustrated in an agriculturally dominated plain along the Eastern Mediterranean coastline.
Study area GIS data available upon request to [email protected]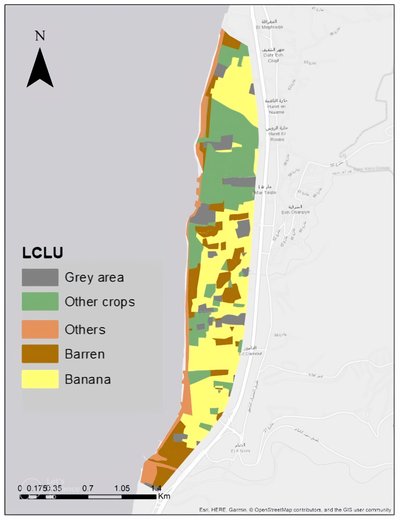 Release Notes
Enter the number of proposed farms and the characteristics xls file. Click on the SETUP button to set up the model. Click on GO.