Pedestrian Scramble (version 1.0.0)
This is a model intended to demonstrate the function of scramble crossings and a more efficient flow of pedestrian traffic with the presence of diagonal crosswalks.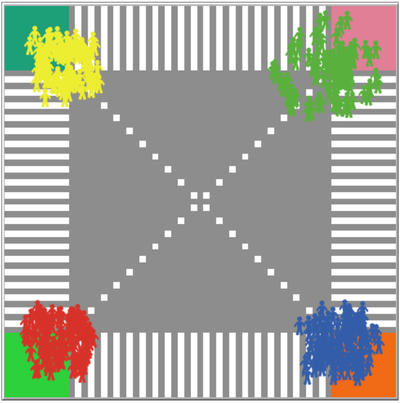 Release Notes
v1.0.0 serves as the the beta release for the Pedestrian Scramble model. Refer to the "EXTENDING THE MODEL" section of this model's narrative documentation for potential fixes in future releases.