General Housing Model (version 1.0.1)
The General Housing Model demonstrates a basic housing market with bank lending, renters, owners and landlords. This model was developed as a base to which students contributed additional functions during Arizona State University's 2020 Winter School: Agent-Based Modeling of Social-Ecological Systems.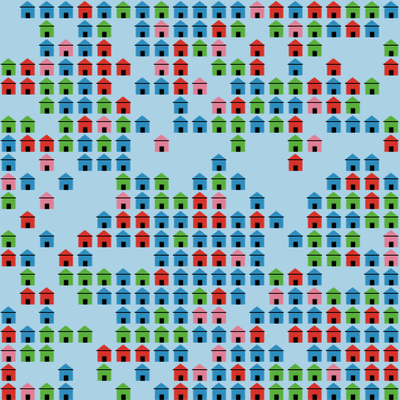 Release Notes
General Housing Model v1.0
Base model.